10 THINGS TO KNOW WHEN CHOOSING AN ORTHODONTIST
An orthodontist is a dentist who, after graduating from dental school, completes an additional 2-3 years of full-time training specializing in orthodontics.

 

They are the most well qualified experts in dentistry for straightening teeth and correcting bites.
Orthodontists limit their practices to orthodontics and dentofacial orthopedics.

 

This means that orthodontic treatment is all they do. Selecting an orthodontist who is a member of the American Association of Orthodontists (AAO) (www.braces.org) is your assurance that you have chosen an orthodontist.
A board certified orthodontist is a dentist who has completed an American Dental Association accredited graduate program in the specialty of orthodontics and continues to qualify his/her credentials by successfully completing a rigorous certification process.

 

After completing a comprehensive written examination, the orthodontist must select cases that will be presented to and evaluated by a board of expert examiners within a 5 year time frame. Click here to search for a board certified orthodontist.
Dr. Blaine Langberg is a board certified orthodontist who received his specialty training at Harvard University and has been practicing orthodontics since 2003.

 

Dr. Langberg's experience includes early treatment for younger kids, treatment with braces for adults and adolescents and Invisalign treatment for adults and teenagers.

 

Dr. Langberg is certified in treating adults with invisible lingual braces on the inside of the teeth called  Incognito™.  He is also a certified Gold provider of Invisalign and Invisalign Teens. Dr. Langberg is a proud member of the American Association of Orthodontists, the Harvard Society of the Advancement of Orthodontics, the American Dental Association, and the Danbury Dental Society.
Although orthodontic treatment is possible at any age, there is an ideal time when the most conservative techniques will produce the best results.

 

Dr. Langberg is specifically trained to determine this ideal time.

 

Skeletal (jaw size) discrepancy treatment must be initiated while there is enough growth remaining.

 

Otherwise, compromises and compensations will be needed.

 

For example, patients with narrow upper jaws should seek early treatment to undergo orthopedic expansion to create more room for tooth alignment and a broader smile.

 

Expansion has to happen at the right time and will not be successful if initiated too late.

 

This is one of the reasons why early evaluation is advised.
Dr. Langberg offers complimentary examinations for new patients.

 

Children should be evaluated by age 8 to find out if they would benefit from early treatment or if treatment is needed at a later time.

 

Dr. Langberg has a complimentary observation program, where the eruption of teeth in young patients is monitored until the ideal start time is determined.
Orthodontics is not just for children any more.

 

Adults have many treatment options available from Invisalign® to full comprehensive treatment.

 

In fact, about 20% of Dr. Langberg's patients are adults.

 

Many adult patients are finding out that it's not too late to obtain a healthy and attractive smile.

 

Call us today to schedule a complimentary examination to find out if you would be a good candidate for Invisalign treatment or iBraces!
Due to the many technological advances available today in the orthodontic field, such as Invisalign® and "space-age" wires, many patients are enjoying significantly shorter treatment times.

 

Many of Dr. Langberg's patients' cases are completed in 18 to 24 months. (Treatment times vary and Dr. Langberg determines treatment time based on each patient's individual needs.)
Dr. Langberg and team make orthodontic care affordable for your family.

 

We offer complimentary initial orthodontic exams and evaluations.

 

In addition, if Dr. Langberg recommends that you begin treatment at the time of your initial visit, we offer many options to make treatment affordable for you.

 

We offer flexible, interest-free payment plans.

 

We also gladly accept all major credit cards-Visa, MasterCard, Discover and American Express.
While Dr. Langberg is an out-of-network with regards to insurance plans, we are experts at maximizing your available benefit. We also pride ourselves in assisting our patients plan in advance to maximize the benefits of their Flex Spending Accounts.
Dr. Langberg's office is conveniently located just off Main Street in central Ridgefield, CT.  There is convenient parking for our patients. We recognize that time away from school and work is a concern to you.  Therefore, we offer evening appointments and minimize the number of appointments that need to be scheduled during the day.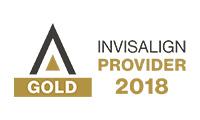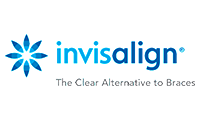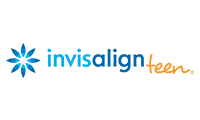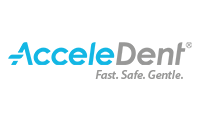 17 DANBURY RD
Ridgefield, CT 06877
OPENING HOURS

Monday10AM - 7PM
Tuesday8AM - 5PM
Wednesday8AM - 5PM
Thursday7:30AM - 4PM
FridayCare Appointments Only